This professional horticultural lighting solution allows all indoor growers to enjoy the benefits of DE-HPS grow lamps without any of the drawbacks commonly associated with high-wattage DE-HPS lamps housed in deep-dish "greenhouse-style" reflectors. These benefits include: increased efficiency, higher output, improved lighting spectrum, PAR maintenance, larger yields and higher quality produce.
Designed to Perform Perfectly in Harmony with the Most Demanding Plants
The HELLION DE-HPS can sit comfortably at just 45cm above your plant canopy without burning your plants! So now you can deliver the uniform light intensity your plants desire without causing them heat stress in the process.
Commercial warehouse growers using 1000W DE-HPS lamps in deep-dish, greenhouse style reflectors are typically forced to allow five to seven feet (152 – 213 cm) above the plant canopy in order to avoid over-heating their plants. This "brute-force" approach massively compromises overall system efficiency as a huge amount of light is inevitably lost to walls and space outside of the active growing area.

Efficient, Professional Plant Lighting for Growers with Regular Height Ceilings
Don't have 15 ft. high ceilings? No worries! The HELLION DE-HPS by Adjust-A-Wings has been designed with everyday growers in mind—particularly those with standard domestic 8' (243 cm) high ceilings or growers wishing to cultivate plants on multiple tiers.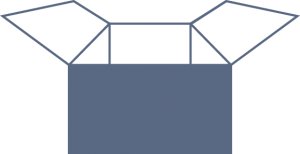 Everything You Need to Start Growing Efficiently
The 600-750W HELLION DE-HPS Illumination Kit contains:
Adjust-A-Wings Medium Defender Double-Parabolic Reflector – HELLION DE-HPS Lamp socket – HELLION Ultra High Frequency (UHF) Electronic Ballast (450 / 600 / 750W) – HELLION 600-750W DE-HPS Lamp – Two lamp cords (short and long) to support remote or on-board e-ballast placement – Power cord – Super Spreader (Heat deflector)

The Most Adjustable Lighting Solution
In your indoor garden, the smallest adjustment can make a big difference!
The unique, double-parabolic Defender reflector has 5 reflector width settings and 5 lamp height settings
This allows you to more accurately simulate seasonal variations in light intensity and to match the footprint precisely to your garden.
The HELLION UHF electronic ballast has three power settings (450W, 600W and 750W) to drive the perfectly matched HELLION DE-HPS lamp at three key intensity bands.
Behold the Genius of the Super Spreader!
The Super Spreader fits directly beneath the lamp and disperses radiant heat. This affords a much closer placement to your plant canopy than is possible with other grow lights.
The Super Spreader essentially gives you a much wider margin for error, allowing much deeper penetration of light into the plant canopy, promoting increased production on second and third tier flowering sites, not just at top canopy level.
Specifications